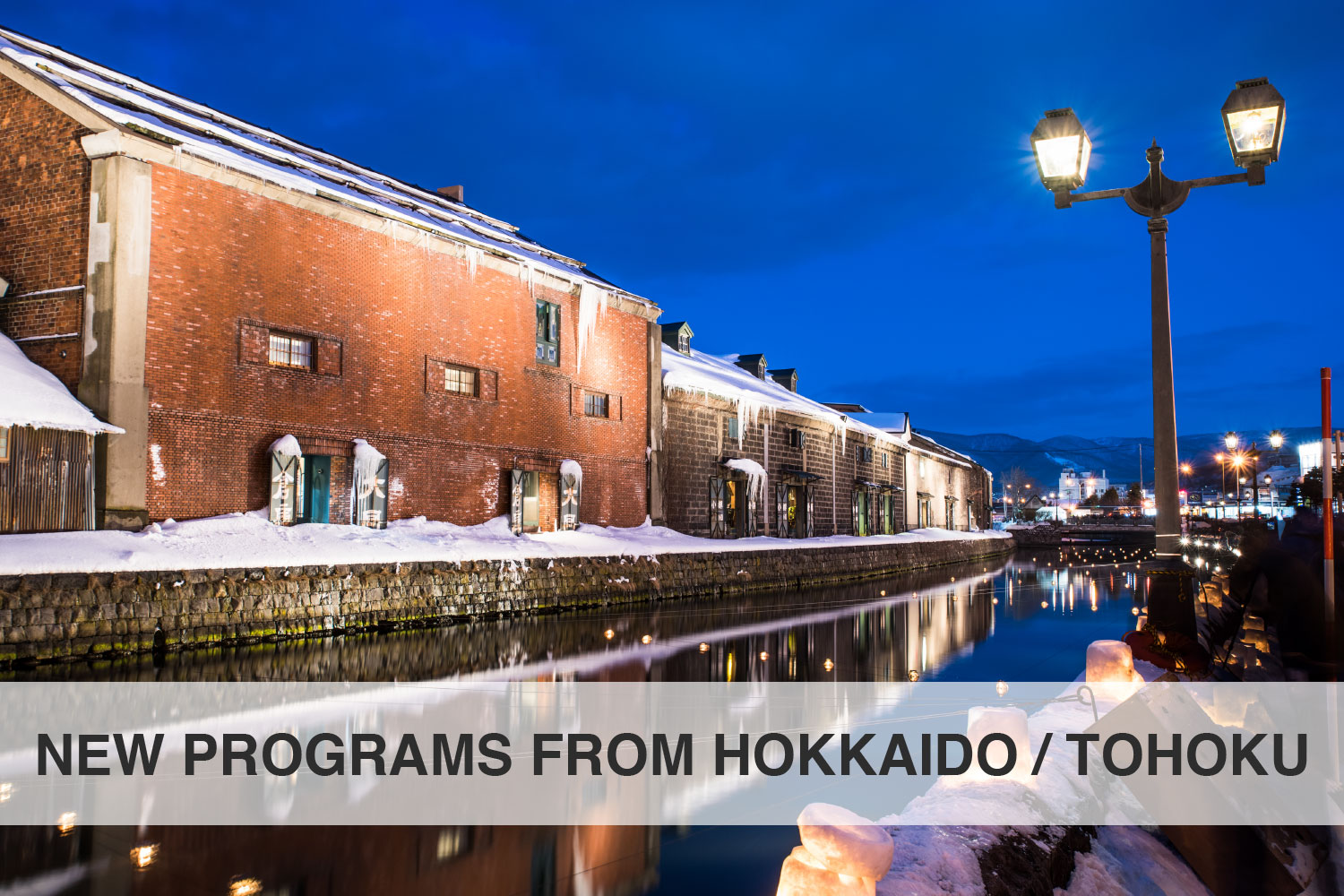 An ancient heritage, a fascinating culture and incredible culinary delights offer travellersfrom all over the world the opportunity to enjoy an experience beyond expectation. Why do so many travel to Japan? Highlights enjoyed by previous visitors include:
・Unique and delicious food, whether prepared with time-honored artistry or modern, innovative techniques
・Amazing shopping – from global luxury brand flagship stores in bustling retail districts to traditional craft stores across the nation
・Incredible sightseeing in natural environments that define beauty
(source: Japan Tourism Agency)

From Hokkaido in the very north of Japan all the way down to sub-tropical Okinawa, learn about the wide diversity of local culture and styles that vary by region and season. Fully experience Japan's true essence through our range of entertaining and informative shows.
---

HOKKAIDO / TOHOKU AREA
Japan's northeastern regions of Hokkaido and Tohoku feature unrivalled natural experiences in stunning rural landscapes - promising memories to be held forever. A wide variety of traditional local food cultures are born from the richness of the regions' natural environments, attracting both lovers of food and nature alike. Here are programs bringing you into those world.

Related Program

(4K) Colorful Hokkaido strolling in the sky(2016)
Sales company: STV

 

"Drone" equipped with 4K camera shows great beautiful land "Hokkaido" in Japan. We shoot for a long period of time over the four seasons. You must be enchanted with Hokkaido!
For more information / Contact Seller
---

Nice Town Walks in Hokkaido with Rui Yoahida(2018)
Sales company: HBC
 

Food and travel show starring Mr. RuiYoshida, a haiku poet and a nation widely known food writer. In each episode, Yoshida picks one area in Hokkaido and visit their taking HBC anchor person
For more information / Contact Seller
---

LOVE HOKKAIDO(2015)
Sales company: HTB
 

What is Hokkaido, when seen through the perspective of MCs from abroad? What can we encounter when face to face with the local lifestyle and food of the people; what is this love for locality, what is this love for Hokkaido?
For more information / Contact Seller


Search more programs from Hokkaido / Tohoku