News
Nippon TV and Sera Film Turkey's new co-development format "Baby Shower"
2022.10.17

NIPPON TV AND SERA FILM ANNOUNCE FIRST PROJECT "BABY SHOWER"
AS PART OF CO-DEVELOPMENT PARTNERSHIP
"Baby Shower" is a studio game show format targeting family viewers,
featuring games such as giant-size swinging baby cradles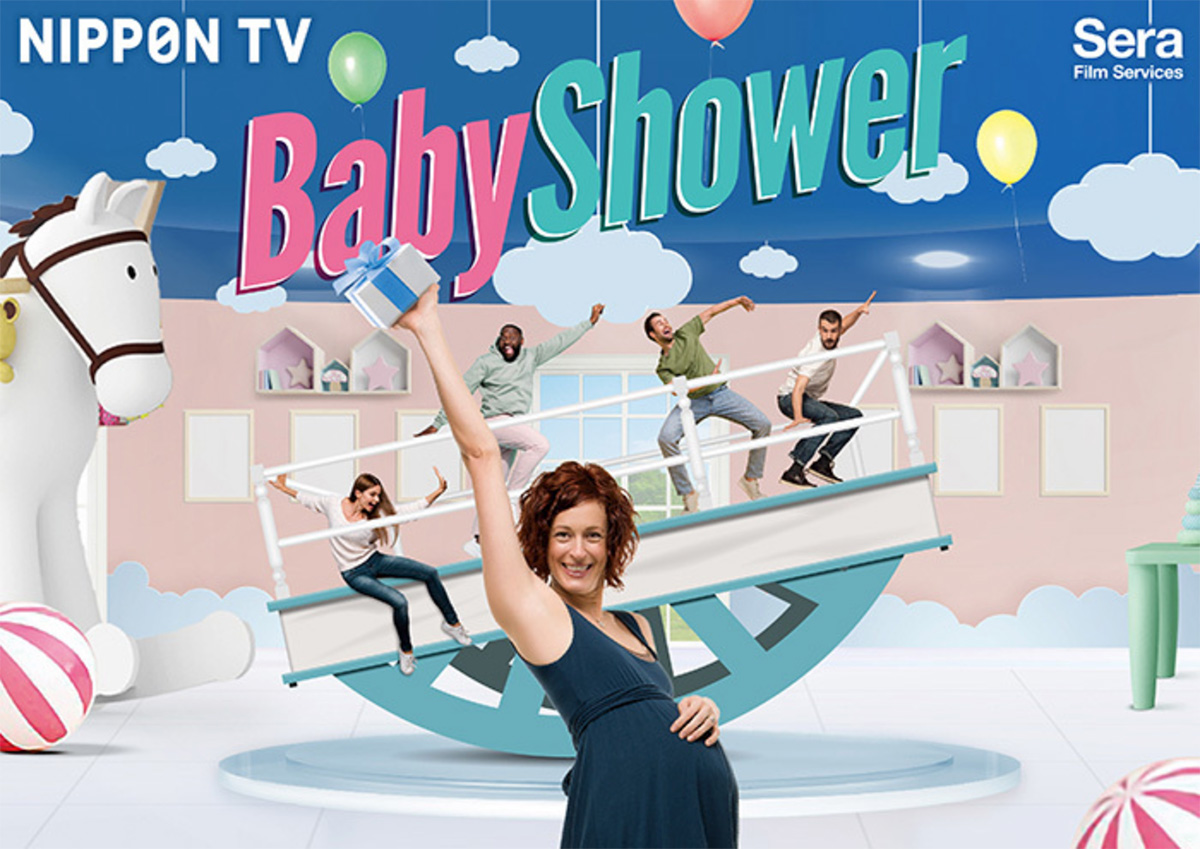 CANNES, FRANCE – October 17, 2022 – Having earlier this year (April 2022) announced their co-development partnership to create a new international unscripted format for global exploitation,
Nippon TV, Japan's leading multiplatform entertainment company, and Sera Film, one of the oldest independent production and distribution companies in Turkey, today announced their first project together titled Baby Shower (30-120 min. eps.), a hilarious and heart-warming studio game show format targeting family viewers. The companies will be offering the new format for the first time at this week's MIPCOM in aims of having it made into international versions.
In Baby Shower, regular baby shower parties will be taken to a completely new level where two groups of expectant parents, family, and friends join forces to tackle games to win prizes of baby items. Baby Shower is about showing emotional support for expectant parents, while making them feel that they are not alone in welcoming and raising children. Various baby items are enlarged to massive proportions, to simulate the fact that things look enormous from children's eyes. Two groups, each supporting a different family, compete against each other in five unique rounds with the aim of winning as many prizes as possible for the expectant Moms and Dads, who are giving commands to the group.
Set in a playhouse-themed studio with gigantic baby items, examples of games include catching balls in giant-size swinging baby cradles, running through obstacle courses while wearing oversized milk bottle costumes, quickly changing diapers on teddy bears passing along hurriedly on a rotating conveyor, and many more. Expectant Moms and Dads will lead the team through these rounds, leading to the final game called Game of Love where Mom and Dad play the game themselves to win the ultimate prize.

Read more (link to NIPPON TV official site)