News
TBS TO LAUNCH GROUNDBREAKING
DRAMA CO-PRODUCTION WITH ISRAEL'S POWERHOUSE
KESHET INTERNATIONAL
2021.07.14


Tokyo Broadcasting System Television, Inc. (TBS) has completed an innovative deal with Keshet International (KI) to co-develop an original scripted format with leading global producers and distributors.
Based on a concept co-developed by KI and Canada's Facet4 Media and a production manual written and created by Ilan Ulmer and Samuel Goldberg (Silo and Mildred and The Dying Parlour),  Deep Crime Unit(DCU) is a 10 x 60' crime-based procedural that follows one unit of the elite SCUBA (underwater crime investigation) team as they tackle a new case each week, while working to maintain their complex lives and relationships on land. But just like the waters they dive in, there is much more going on under the surface than what first meets the eye...
TBS worked closely with KI and Facet4 Media to co-develop an original adaptation of the format for the Japanese and the global market. TBS's Hidenori Iyoda, producer of the record-breaking drama series "Naoki Hanzawa," will take the lead in Japan alongside executive producer Atar Dekel, KI's VP of Global Drama, Facet4 Media's Anna-Sue Greenberg and Stephen Greenberg. DCU is scheduled to start shooting later this summer in Japan, with plans for the series to premiere in early 2022 on TBS's prime drama slot, Sunday nights at 9pm.  KI will distribute both the finished program and format internationally.
KI's CEO Alon Shtruzman says, "We are thrilled to be the first to set up a scripted deal of this kind in Japan. We are incredibly honoured to be working with TBS on this exciting project alongside Facet4 Media, and in such an innovative way. We all share the same vision where great drama can travel anywhere. This is so much more than a licensing deal for us, representing the beginning of what we hope will become a long term and mutually beneficial relationship between us both."
Facet4 Media's Anna-Sue Greenberg adds, "Working together with TBS and KI has brought true meaning to the words International Co-Production. The creative concept developed and written by Ilan and Sam has resonated with us from the very beginning of this process. Japan is a fascinating part of the world deep rooted in tradition and culture that will serve as a compelling backdrop for the series. We are delighted to be part of the team bringing innovative and exciting drama to the worldwide marketplace."
TBS President Takashi Sasaki states, "This is truly an epoch-making collaboration. As a leading Japanese drama producer, TBS is excited to be joining hands with KI, with its reputation for high-quality production and international distribution expertise, and Facet4 for its track-record for developing excellent dramas and films. We truly believe that high-quality entertainment knows no borders and can bring joy to people worldwide."
TBS Executive Producer Hidenori Iyoda comments, "I remember vividly the moment I read the project concept, and knew I just had to do it -- with Hiroshi Abe playing the lead role. Now that it's all become a reality, I'm so excited to be working with Mr. Abe. I'm also looking forward to the exciting international collaboration with KI with their track record for global-hit dramas, and Facet4 Media, the creators of this fantastic project. With the full cooperation of the Japan Coast Guard responsible for the safety of our seas, our crew will be able to shoot images that capture the reality of each scene. We look forward to presenting powerful images to our viewers. Thanks to an amazing international framework, together with support from Hiroshi Abe who has starred in our primetime Sunday drama slot over the years, we are confident of being able to produce a unique drama only possible with the blessings of our country's abundant water resources. We hope viewers worldwide will enjoy it."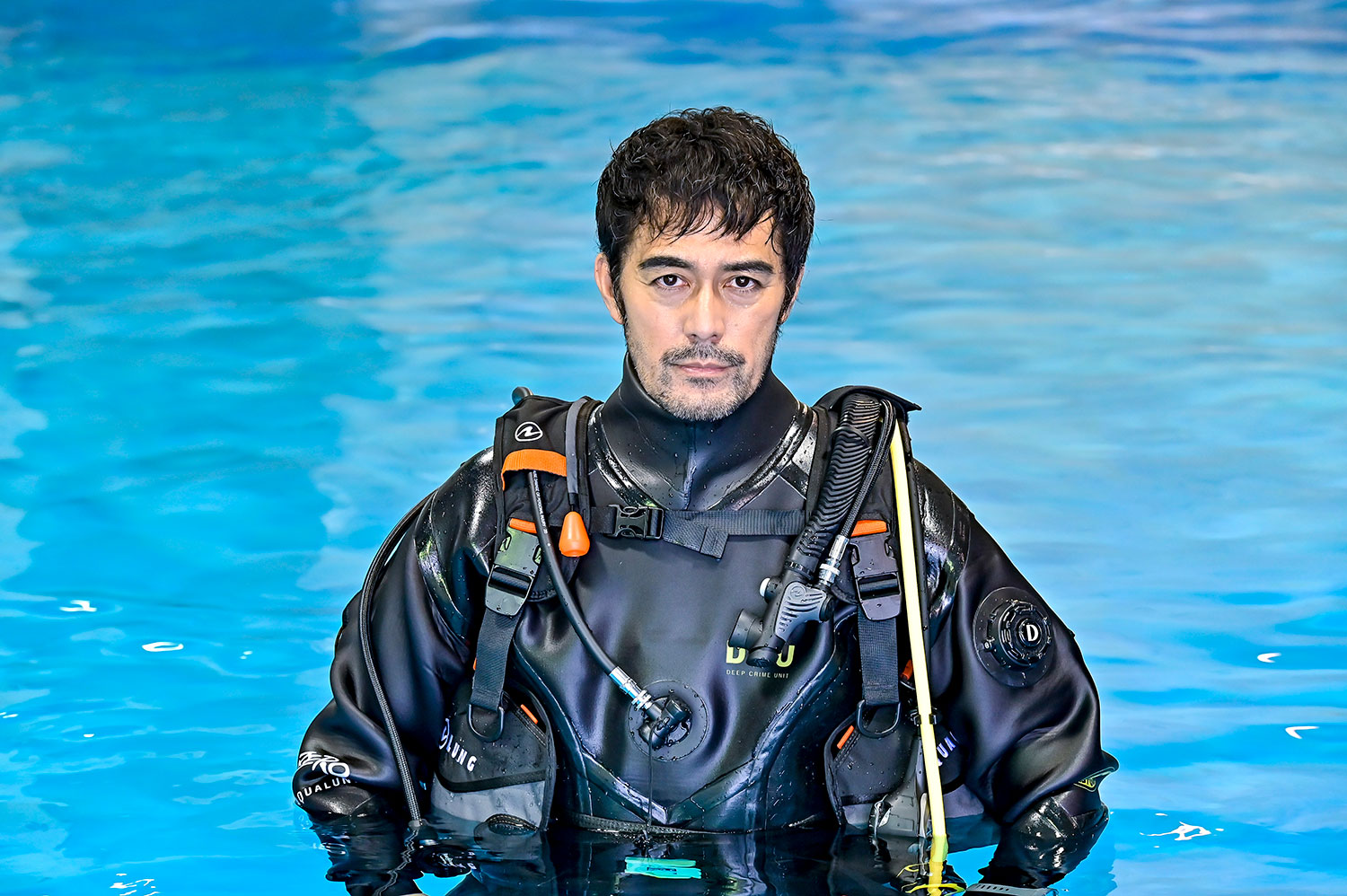 About Keshet International (https://www.keshetinternational.com/)
A leading global content producer and distributor, Keshet International (KI) has a network of seven production companies and distribution hubs - KI in Tel Aviv, Keshet Productions in London, Tresor and Keshet Tresor Fiction in Germany, as well as Keshet Studios' two offices in the US (LA and NY) – and a majority stake in Greenbird Media. KI offers original content developed and produced within this network of companies, alongside Keshet 12 in Israel, as well as curated third-party IP from partners all over the world. KI's boutique catalogue of finished content and formats spans a broad range of scripted and non-scripted programming, including drama, comedy, entertainment, game shows, and factual.  It is part of the Keshet Media Group, Israel's most successful media company.

About Facet4 Media (http://facet4.ca/)
Facet4 was founded by industry veteran Stephen Greenberg in 2014 along with Head of Creative and International Co-Productions Anna-Sue Greenberg. The brother and sister team boasts many years of combined experience having produced, executive produced and developed more than 50 made for television movies, dramatic series and documentaries that have been viewed around the world. Focused on the creation, development and packaging of projects with international appeal, Facet4 is committed to exploiting the vast pool of talent that exists in Canada and delivering high quality programming to the global market.

About Tokyo Broadcasting System Television, Inc. (http://www.tbs.co.jp/eng/)
Tokyo Broadcasting System Television, Inc. (TBS) is the principal subsidiary of Tokyo Broadcasting System Holdings, Inc. and one of the leading commercial TV networks in Japan. Since established in 1951, TBS has produced and broadcast countless popular dramas, variety shows, news and live sports. Programs aired on TBS have been distributed around the world to great acclaim across all five continents. TBS's globally famous originals such as the TV drama series Naoki Hanzawa – set the record for 'No1 world trending topic' on Twitter for ten straight weeks. Takeshi's Castle and the sports entertainment show Ninja Warrior have both been broadcast in over 150+ countries and have achieved universal popularity.

TBS Holdings Official Website:https://www.tbsholdings.co.jp/en/
TBS Official Facebook:https://www.facebook.com/tbs.global.business
TBS Official Twitter:https://twitter.com/TBS_prosales

Inquiries
Tokyo Broadcasting System Television, Inc. 
Global Business Center (Emi Okumoto)
Tel: +813-5571-3085
Email: global@gr.tbs.co.jp