News
TBS to Unveil Artificial Intelligence Dating Program in Cannes
2022.10.12
Tokyo Broadcasting System Television, Inc. (TBS, President and CEO: Takashi Sasaki), President and CEO: Takashi Sasaki) will unveil "LOVE by A.I. (Artificial Intelligence)" – a cutting edge dating show format utilizing A.I. technology – to broadcasters and streaming platforms from around the world, at MIPCOM 2022, the world's largest entertainment and international co-production content market. The format's international premiere will be hosted by TBS on 18 October and feature Craig Plestis the founder and CEO of Smart Dog Media and producer of the global megahit The Masked Singer. 
Plestis collaborated with TBS on the creation of "LOVE by A.I." and will appear alongside the program's producer Takuya Matsubara of TBS.
The pilot of "LOVE by A.I." aired on TBS on June 26 of this year.  In the show, two daters were introduced to their "ideal" partner selected by artificial intelligence, and began to date under A.I. control to see if A.I. was able to find them true love.
Plestis commented, "I am extremely proud to have partnered with TBS to create this innovative show. When I'm looking for a new concept or show idea, my first question is: "Has this been done before?" LOVE by A.I. is without a doubt a unique and visionary format that has, indeed, never been done before. I see this show as having a global impact. I think it is flexible and can be tailored for each individual market. At its core, LOVE by A.I. is the ultimate fusion of science and heart. I can't wait to see where it goes! ."
Producer Takuya Matsubara of TBS's Content Production Division adds, "This is the first time TBS's production team co-developed a format with an overseas producer, and partnering and sharing our knowledge deeply with Craig –undoubtedly one of the best producers to create global hit formats with – was a significant undertaking. I believe LOVE by A.I. explores the contemporary theme of how humans should associate with A.I. through dating, and hope this cutting edge dating show format will spread all across the world."
 
"LOVE by A.I." International Premiere Breakfast is held on:
Tuesday, 18 October, 8:00 – 9:30 AM
at Majestic Hotel (Salon Marta)
MIPCOM 2022 Cannes, France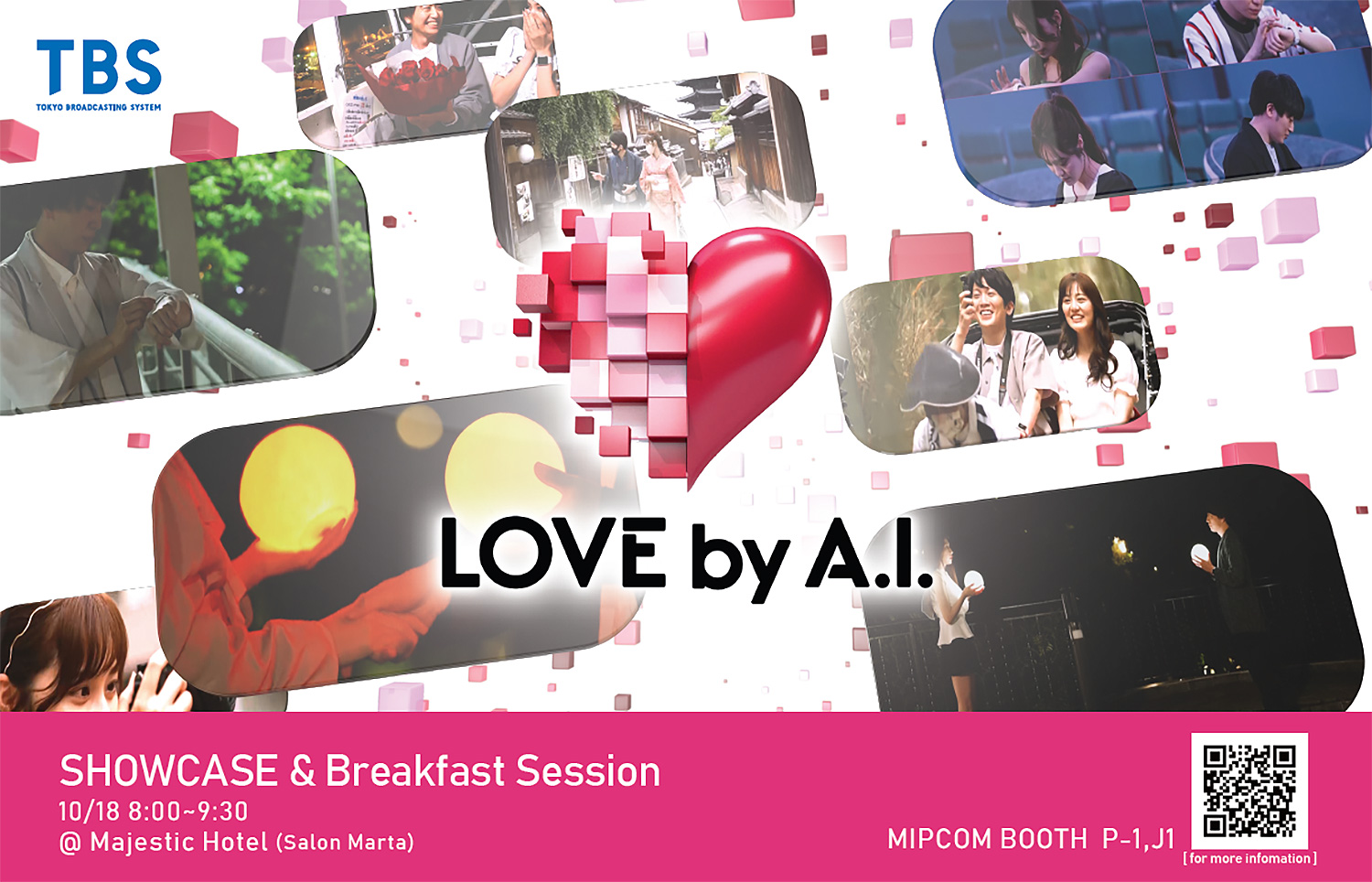 (c)TBS
 
---

About Craig Plestis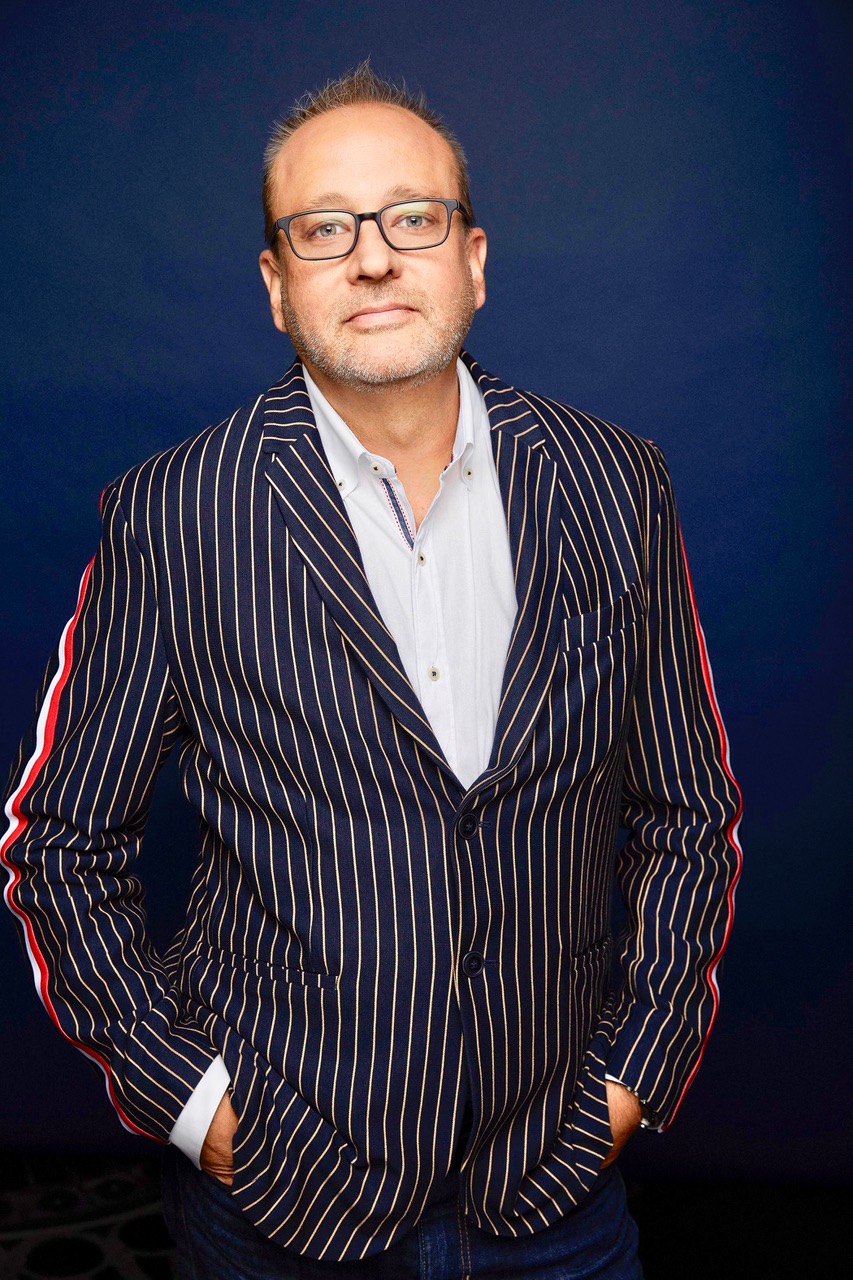 (c) Smart Dog Media

Craig Plestis has been involved in reality television production since the genre's inception and is currently the executive producer of "The Masked Singer," Fox's most watched show of the past eight years, with top ratings at launch and eighth season on the air. He has produced "America's Got Talent," "Deal or No Deal," and "The Biggest Loser" for NBC Television, and has hosted the Golden Globe Awards. Plestis is a renowned specialist in the development of US versions of international formats. After starting his own production company, Smart Dog Media, he launched the US versions of the NTV format "Dero!" and the Chilean format "Opposite Worlds."

About TBS
Tokyo Broadcasting System Television, Inc. (TBS) is a major nationwide commercial TV network in Japan, with multiple satellite channels and cable channels, OTT platforms, a nationwide radio network, production companies and theaters under the same TBS group. Since its establishment in 1951, TBS has produced and broadcast countless popular dramas, entertainment shows, news and live sports programs. TBS shows have been distributed and localized via format licensing deals around the globe, creating popular titles including "America's Funniest Home Videos (UK: "You've Been Framed")," "Takeshi's Castle (US: "MXC")," and "SASKE (Ninja Warrior)." Leveraging the strength of its IP assets, TBS has in recent years strengthened its initiatives in co-production, global streaming, product merchandising, theme park licensing, tie-ups and other multi-faceted businesses. In 2021, TBS announced its new mid-term corporate planning "TBS Group Vision 2030" and content strategy "EDGE (Expand Digital Global Experience) which include launching a new company and studio targeting global-audience productions, as part of a move to exponentially expand its international businesses.TBS has been proactive in overseas sales since the 1950s, and is a world pioneer in the field of format sales. In cooperation with Bellon Entertainment, Inc. of the US, TBS has produced international versions of nearly 200 TBS programs, distributing thousands of episodes to more than 160 countries and regions around the world. TBS offers programs and movies in all genres, including drama and animation, and has sold hundreds of titles and tens of thousands of episodes on five continents, enhancing its global presence as a leading content provider for both TV and movies. In recent years, TBS has also been expanding its sales channels by strengthening its on co-production and international distribution initiatives.

Related Links
TBS Online Catalog: http://www.tbscontents.com/en/
TBS Holdings Global website: https://www.tbsholdings.co.jp/en/
TBS Global Facebook: http://www.facebook.com/tbs.intl.sales
TBS Global Twitter: https://twitter.com/TBS_prosales

Contact
Goshu Segawa 
Global Business Department
TBS Television Inc.
E-mail : segawa.goshu@tbs.co.jp