TBS strikes program development deal with producer of international hit TV shows
Tokyo Broadcasting System Television, Inc. (TBS) has entered into an agreement with Smart Dog Media—headed by President and CEO Craig Plestis, producer of the U.S. version of the global hit mystery singing competition The Masked Singer—to create new formats for markets around the world. TBS's hand-picked creative personnel team will work with Plestis with a view to developing new global hit shows.
The Masked Singer is a karaoke-style competition between celebrities whose identities are hidden behind masks. The show is based on a popular South Korean show known as King of Mask Singer, launched in 2015. Noting the great popularity in the U.S. and Europe of shows formatted on TV programs originating in Asia, Plestis decided to produce an American version of King of Mask Singer, adapted to U.S. audiences. Broadcast in 2019 on FOX, the U.S.'s fourth largest television network, Plestis developed the program into a signature show for FOX. He has also produced other popular U.S. shows based on South Korean formats, including spinoffs The Masked Dancer and I Can See Your Voice (also on FOX), as well as Celebrity Show-Off (Turner Broadcasting System). He is now considered a prominent Hollywood producer.
Plestis remarked on the agreement: "This is a match made in heaven. I'm so excited to be working with Tokyo Broadcasting System Television Inc. and joining forces to create entertaining content for audiences around the world." Junko Abe, TBS' Division President of Media Business, added: "Our collaborative initiative with Smart Dog Media is a new frontier for TBS as we look to create content for a global audience."
The collaborative project will be implemented by a crack team comprised of entertainment show producers from TBS' Content Production Department , ranging from junior personnel to seasoned professionals. The goal is to develop the next series of hit TBS television shows for a global audience, following on such successes as SASUKE/Ninja Warrior, Takeshi's Castle (a.k.a. MXC), and Happy Family Plan.


Craig Plestis: Profile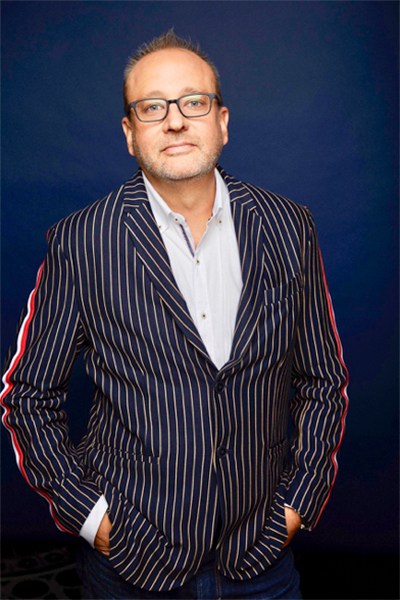 Craig Plestis has been involved in reality television production since the inception of the genre. He is currently the producer of The Masked Singer (first episode of Season 5 broadcast March 10th). The show has drawn the network's highest ratings in the past eight years (statistics taken as of show start time), and is the most-streamed in FOX history.
Plestis also oversaw production of the Golden Globe Awards, in addition to NBC programs America's Got Talent, Deal or No Deal, and The Biggest Loser.
After launching production company Smart Dog Media, Plestis has specialized in adapting television show formats from other countries, creating versions for the U.S. market based on South Korean shows, as well as programs such as EXIT—broadcast in its original form by Nippon TV—and Opposite Worlds , based on a show from Chile.


About TBS's Global Content Activities
With its international forays dating back to the 1950s, TBS has been an aggressive player on the global TV market for over half a century. In association with Bellon Entertainment Inc., TBS has gained a reputation as a pioneer of successful formats ("America's Funniest Home Videos," "You've Been Framed," "Takeshi's Castle," "Ninja Warrior" etc.), resulting in 200+ overseas format versions with thousands of episodes which are hugely popular worldwide. On the program distribution side, TBS's TV and movies of all genres including drama and anime are being enjoyed in over 160 countries and territories on five continents. Leveraging the strength of its creative assets, the company is further reinforcing its initiatives in product merchandising, publishing, theme parks, tie-ups and other multi-faceted activities. With such a track record, TBS has established its presence as a leading content provider, and in 2019, established an International Business Center with three departments as part of a move to further ramp up its international business.

> Fore more information (linlk to TBS Program Catalog)