YAMAGATA BROADCASTING CO.,LTD.

1. Core broadcasting business based on the Broadcasting Act
2. Production and sales of broadcast programs
3. Production and sales of video and audio recordings
4. Publication and sales of publications
5.Advertising agency business
6. Planning and performing of entertainment, sports, cultural performances, etc.
7. Various information provision services and intermediation of mail order
8. Software development and sales operations
9. Operations related to rental and management of real estate
10. Renewable energy generation business
11. All business related to each of the preceding items
Head Office
Head Office:
2-5 Hatagomachi, Yamagata-shi, Yamagata, 990-8555 Japan
Established
Established:
October 15, 1953
Contact(s)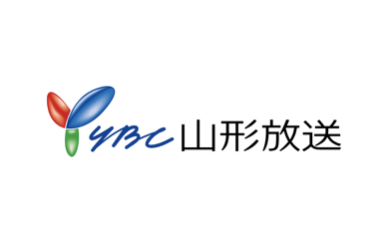 Akiko Inokuchi
Innovation Project Department
やまがたクラフトストーリー
People in Yamagata take great pride in the craftsmanship that has been handed down for generations. From the perspective of traditional time-tested techniques, restoration technology, and state-of-the-art technology, we approach the essence of people's enthusiasm and skill.
Introduced in the progra...